To challenge international OER communities 😉
The OER-Song explains how to publish Open Educational Resources – as a humorous information offer for German teachers.
At the 2nd World OER Congress, the OER-Song has been published as a challenge to other international OER communities to develop translations and musical variations to promote OER in different cultures. The challenge is a tongue in cheek contribution "by the guys in the backbench" since the German OER activities started relatively late, in a "2nd wave".
To have fun during the German OERinfo Program
Based on existing experiences, the German "OERinfo" program is currently developing concepts, contents, software tools et cetera that are hopefully valuable for reuse and further development in international OER communities.
The German "OERinfo" program supports lecturers in using OER and publishing teaching materials under free licenses in order to make them available to others.
The German Federal Ministry of Education and Research funds approximately 25 projects in this area. Numerous information offers and courses spread the knowledge about how to find existing OER, use them and re-publish the resulting new content.
The song was created after a long OER workshop day by hobby-musicians that were part of the participating OER projects. Since then other musicians have added vocal recordings and instrumental parts. Lots of love, energy and dedication of the German OER community resulted in the now final release – of course published under a free license (CC0).
To inform about OER and free licences
"Share for Free" informs about how to publish OER in order to make content available to the general public under a free license.
The lyrics explain the Creative Commons licensing-process with a wink at possible vanities of OER authors. It begins with the NC and ND licenses, which imply restrictions for reuse and openness – so the song recommends "Do not use CC-BY-NC" or "… ND".
The 3rd chorus advocates "Just use CC-BY-SA". The last verse recommends "CC-BY" since it is "enough to praise you", but then finally suggests to use "CC-Zero", so that your "karma improves instantly".
To the participants ! 😉
This small music project is organized by the project @OER_JOINLY and the OER-Worldmap.
Annett Zobel – lyrics, vocals, idea & organisation
Britta Radig – vocals
Christian Rotzoll – recording
Jan Rieger – vocals
Lia Orr – vocals
Matthias Hupfer – guitar, arrangement, lyrics, organisation
Petra Amasreiter – electric violin, vocals
Philipp von Böselager – keyboard, arrangement
Stephan Clemenz – flute
Steffen Hippeli – drums
Tobias Westphal – bass
Torsten Simon – vocals
Lyrics
1.
Du glaubst deine Lerninhalte lassen sich verhökern
Doch frei darf man sie für den guten Zweck durchschmökern
Das nennt der Jurist "non commercial use"
Die Lizenz die erklären wir, dann bleibst du nicht konfus:
SHARE FOR FREE
NON COMERCIAL USE IS: CC-BY-NC
SHARE FOR FREE
DO'NT USE THE CC-BY-NC
2.
Du denkst so gut wie du kann es keiner machen?
Du willst deine Contents nicht vermischt mit ander'n Sachen!
Das nennt der Jurist "non derivates"
Den Hass der Kreativen ernten? Gut! So gehts:
SHARE FOR FREE
FOR NON DERIVATES USE CC-BY-ND
SHARE FOR FREE
DO'NT USE THE CC-BY-ND
3.
Nehmen ohne geben das hasst du wie die Pest?
Das blockst du, wenn du Deins nur bedingt nutzen lässt!
Dein Jurist verlangt von Dritten "share your stuff alike"
Virale Lizenzierung und der Trend zum Teilen steigt.
SHARE FOR FREE
FORCE THE SHARING BY THE CC-BY-SA
SHARE FOR FREE
JUST USE THE CC-BY- SA
4.
Du musst nicht missionieren. CC-BY reicht schon
dich gebührend oft preisen. Das verlangt der gute Ton.
Ist auch das dir nicht so wichtig. CC-Zero ist perfekt,
deine Werke zu verbreiten. Und Dein Karma steigt direkt.
SHARE FOR FREE
THE CC ZERO IS THE WINNER OF CC
SHARE FOR FREE
JUST MAKE A HAPPY LICENSEE
Text and Audio is licenced under the CC0  "SHARE FOR FREE" by German OER-Community. The fotos within the gallery are by Torsten Simon (edu-sharing open source team) licenced under the CC-BY 4.0. The OER Global Logo by 2012 Jonathas Mello www.jonathasmello.com is licenced under the CC BY 3.0 via UNESCO
Cooperation and support for OER projects with main focus on IT, legal and didactics.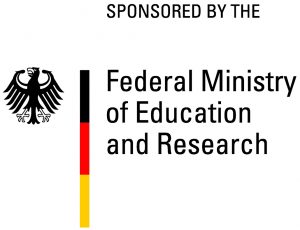 JOINTLY is sponsored by the German Federal Ministry of Education and Research